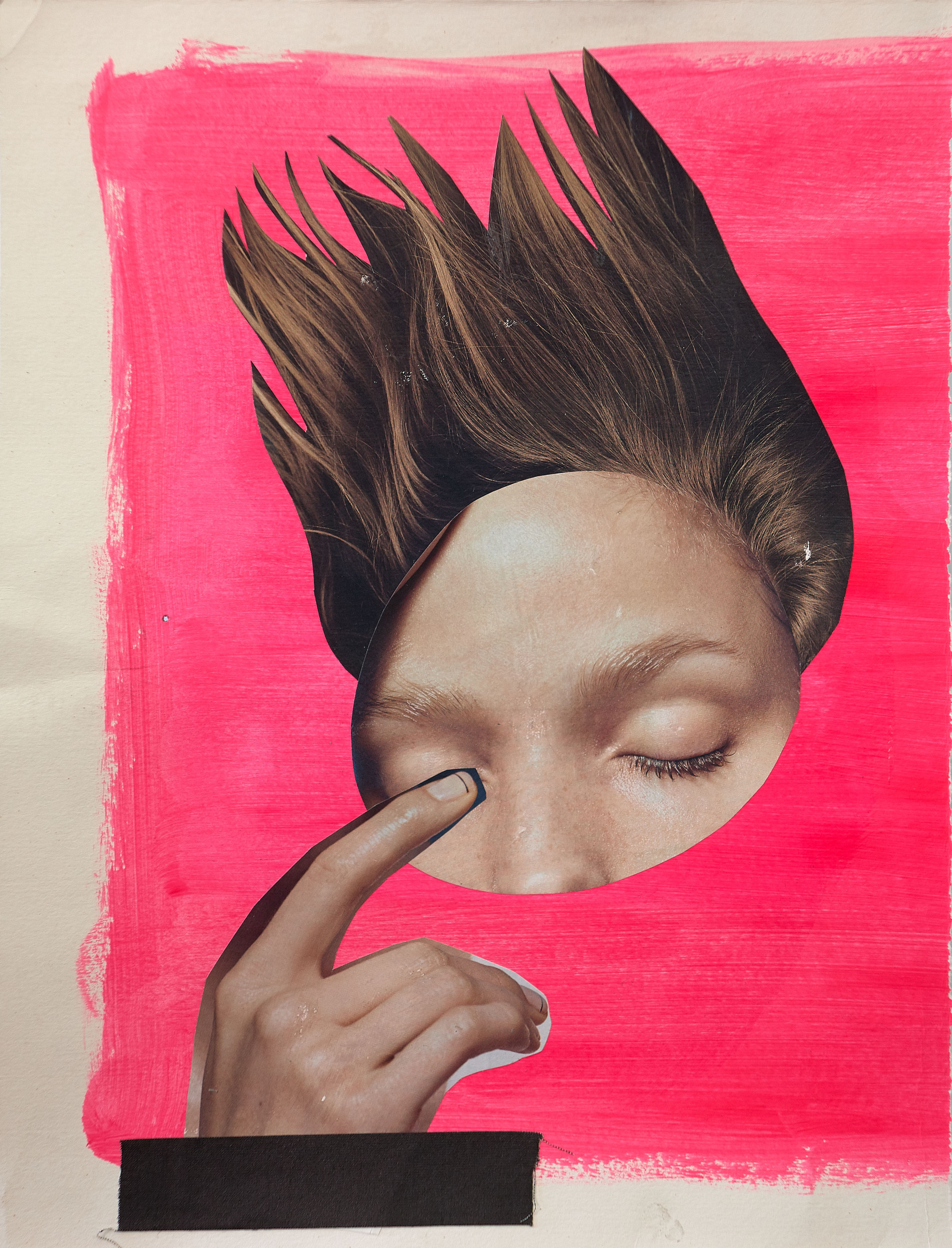 Je pratique le collage et l'assemblage depuis 2003. Mon travail est guidé par le plaisir de raconter des histoires, mais à la place d'écrire, j'utilise de la colle et des ciseaux. J'aime jouer avec les signes, les matières, les métaphores dans un esprit de cadavre exquis. En mêlant réalité concrète et merveilleux, l'ici et l'ailleurs, l'ancien et l'actuel, l'identifiable et le bizarre, j'offre des territoires à explorer, des inconnus à décrypter. Un espace de liberté qui s'attache à produire des "lignes de fuite " au sein desquels, se forment et se déforment des potentialités qui convie l'imaginaire. Une recherche des possibles émotionnelle et personnelle, un ré-arrangement une ré-interprétation des fragment, une libre interprétation livrée au regard.
Paris, 1964. French graphic designer i practice collage and assemblage since 2003. My artwork is guide by the desire to tell stories. In stead of writing, i use the glue and the scissors. What lead me is the pleasure to play with the signs by assembling the images like a playful and enriching exquisite corpse. I wishe to unleash the viewers to have their own interpretation, according to their culture and personal story.
SOLO. SHOW.


2106
Hôtel Costes, Paris

2012
Galerie Meanings, Paris

2003
Galerie Peinture Fraiche, Paris



GROUP. SHOW.

2018
Wunch Gallery, Paris

2016Snip Gallery, NY, USA
2013
See Exhibition Space "The Story of the Creative", New York, USA

SeeMee Art show "Art Takes Times Square", New York, USA

Les Passerelles, Pontaut-Combault, France
2006
Galerie Like 76, Paris, France
2004
Salon des Arts Plastique, Romainville, France
2003
Galerie Peinture Fraiche " Les petits formats "| Paris | France